Our laundromat is committed to providing the best bed and bath linen rental service in Brunswick, Portland, Camden, and Freeport, Maine. We provide high-quality sheets, bath towels, mats, beach towels, kitchen towels, and blankets. We offer high-quality linens that come in a wide variety to suit you. Let us make your vacation or home as comfortable as possible with our linens.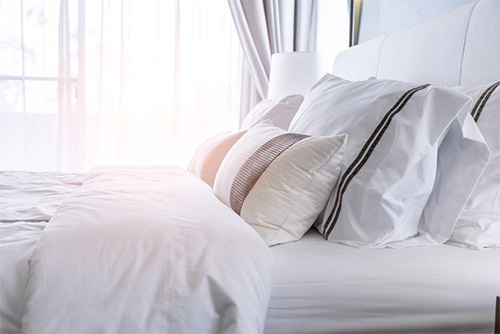 All our linens outfit your vacation rental with durable, hotel-quality linens at a discounted cost exclusively for our homeowners. All our linens are thoroughly cleaned and inspected before being sent out for your rental purposes, ensuring that each item is of the highest quality. Clean and high-quality linens are an essential part of creating a comfortable and inviting vacation rental property. Guests expect to have fresh and crisp linens during their stay, and providing them with clean sheets, towels, and blankets can greatly enhance their experience. Our team works hard to find the perfect linens, ensuring they meet our lofty standards for softness, durability, and that special wow factor that comes with slipping into a perfectly clean and well-made bed. We guarantee satisfaction with all of our laundry services, so you can trust that you are getting the best possible service when you utilize our services.
Our linen program includes the replacement of all of your sheets and towels. That means any sheet or towel that is worn out, torn, or stained will be swapped out right away by our team here at Lighthouse Laundry.
We specialize in elite service, valuable knowledge of our products and industry, and attention to detail. Our affordable pricing and fast
laundry pickup and delivery
make us an excellent choice for any of your linen needs. Ultimately, investing in effective linen service can enhance the guest experience and increase bookings and revenue for vacation rental properties.
Contact us
today!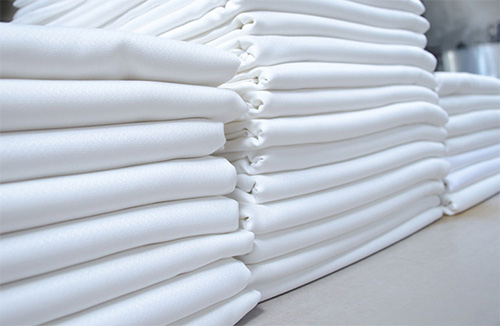 Our Products and services include
King Bed Set
Queen/ Double Bed Set
Single/ Twin Bed Set
Kitchen Towel Set
Beach Towels
Bath Towels
And more!