Lighthouse Laundry in the Union Station shopping center in Portland, Maine is a family-owned and operated laundromat. We pride ourselves on cleanliness, convenience, and customer satisfaction. Visit us during the business hours listed below for a pleasant laundromat experience!
Laundromat Hours:
Self Serve Hours:
6am – 9pm 7 Days a Week
Attendant Hours:
9am to 6pm, Monday through Saturday
You can call (207) 761-2025 to learn more about our great laundromat and laundry services. Click here to learn more about our dry cleaning services.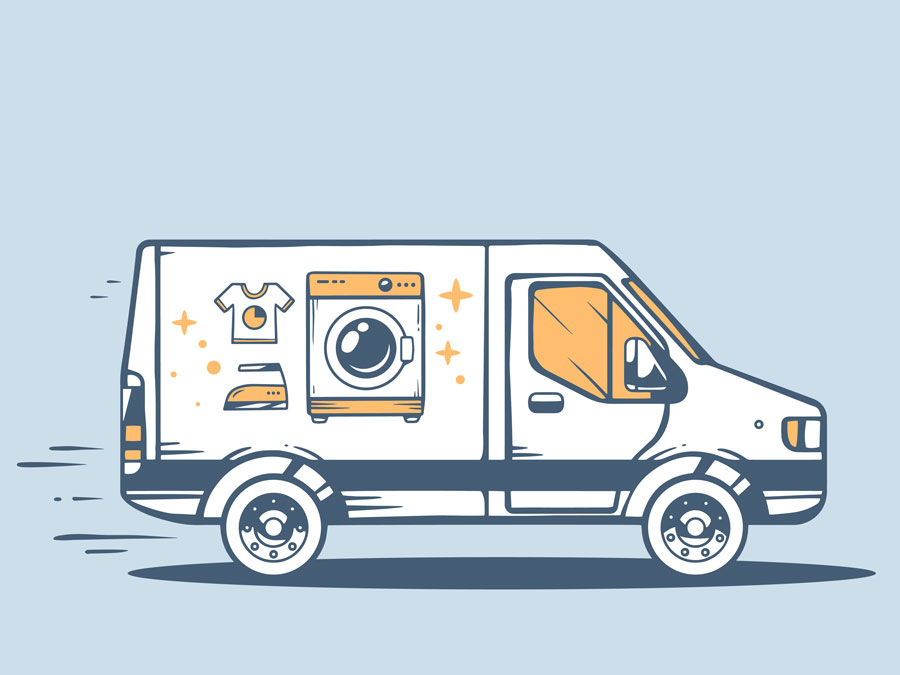 Laundry Pickup and Delivery
At our Portland location, we provide laundry pickup and delivery. In Today's world professionals and families are constantly on the go and do not have hours to spend doing laundry. Having their laundry ready for them makes their busy life that much easier. Our professional service will give the customer peace of mind knowing their laundry is in good hands and ready for them at their door.
Laundry Pickup and Delivery App
Exceptional Self-Service Laundromat
Our customers greatly value our clean and efficient washers and dryers. The sorting and folding areas are clean and tidy at all times. Our soap center provides you with affordably priced laundry detergent, fabric softener, and dryer sheets so that you can get the best results.
While waiting on your loads in our washers and dryers, you can relax and enjoy our Snack machines, an ATM, and free wifi. Our coin-operated washers and dryers ensure that you have all that you need.
AFFORDABLE LAUNDRY WASH AND FOLD SERVICE
Laundry Services Prices and Fees:
Laundry Pick Up and Drop Off Service: $10 Roundtrip (Pickup and Delivery included)
One Time Laundry Wash and Fold Service: $2 Per Pound
Recurring Laundry Wash and Fold Services: $1.75 Per Pound