Is your dirty clothes pile signaling that it's time to do laundry? When the time comes to head to the laundromat, Lighthouse Laundry welcomes you. We've been a destination for fast and convenient laundry services in Brunswick, ME for more than 30 years. Whether you've got a small batch of clothes or your entire wardrobe to launder, we'll make sure you leave with fresh, clean clothes.
Facility and Attendant Hours
Whenever you've got time for laundry, we've got time for you. Our Brunswick, ME facility is open 24 hours a day, 7 days a week for self-serve laundry services. If you're looking to make things even simpler, we also have an attendant station open during the following times, for pick-up and drop-off services:
Self Serve Hours: 24 Hours a Day 7 days a Week
Attendant Hours:
9am to 6pm, Monday through Friday
9am to 4pm, Saturday and Sunday
Closed on Tuesdays during the winter season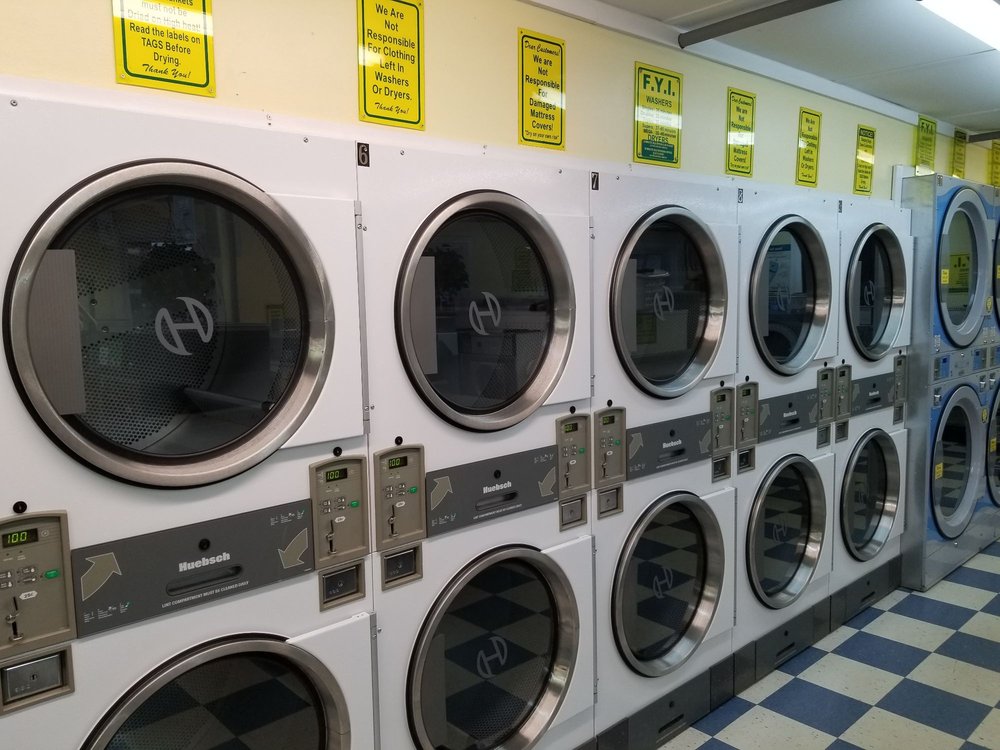 Rates and Services
Tired of scraping together spare change and loose cash before heading to the laundromat? At Lighthouse Laundry, all our machines accept PayRange: the smartphone app that allows you to make digital payments in seconds. Just tap to pay and get your laundry going! If you still prefer cash, that's no problem: all machines take coin and we have an ATM on-site.
Want to hand-off your laundry to someone else and pick it up later when it's done? Visit our attendant station during normal business hours! We offer wash, dry and fold services for $1.95 per pound. We can also clean and fold bedding and other larger items, charged by the piece. We accept credit cards for all wash, dry, fold and cleaning services.
Please note that we do not perform any alterations or repairs.
Visit us on Laundry Day
Lighthouse Laundry wants to make your next laundry day as simple as possible. Visit our Brunswick, ME facility and experience a laundromat that's comfortable, clean and hassle-free. Stop by today or give us a call at 207-729-6072 with any questions about our services. Whether you prefer to do your own laundry or want us to wash, dry and fold, we promise you'll leave with fresh, clean clothes.