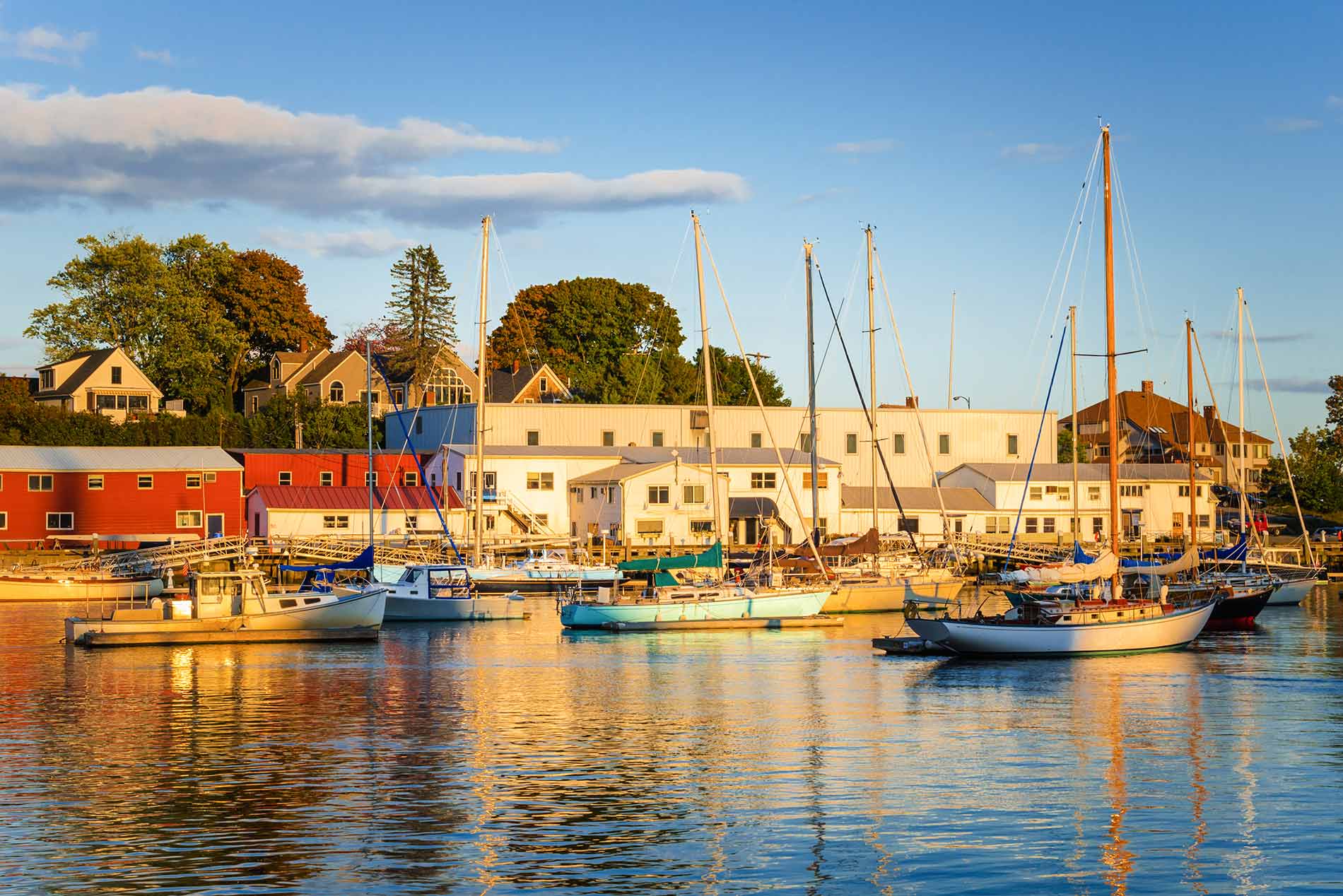 One of the most dreaded chores in this country is laundry, statistically. Fortunately, a clean, functional, and well-supplied laundromat in Camden, ME, provides a convenient and stress-free manner for handling the much-disliked task. The facility holds several machines along with larger capacity washers to make the chore a one-off experience. Simply because you have a machine at home doesn't mean you can't take full advantage of the services offered by your local laundromat.
A small home machine can only do a single load at a time, keeping you busy for a few hours as you wash and dry each batch. If you want to use your free time for enjoyment and entertainment instead of spending the weekend in the laundry room, go to the laundromat and finish the task quickly and easily.
What Is A Full-Service Laundromat
A coin-operated laundromat allows the customer an opportunity to do multiple loads of laundry at once, saving them time and effort by doing a load at a time at home. It's convenient and advantageous for most people since no one has a weekend to give up doing laundry chores.
A step above the coin laundry is a full-service laundromat that will provide the coin-operated options but offers much more to benefit the customer also. Consider these services rendered by the laundromat in Camden ME.
Laundry services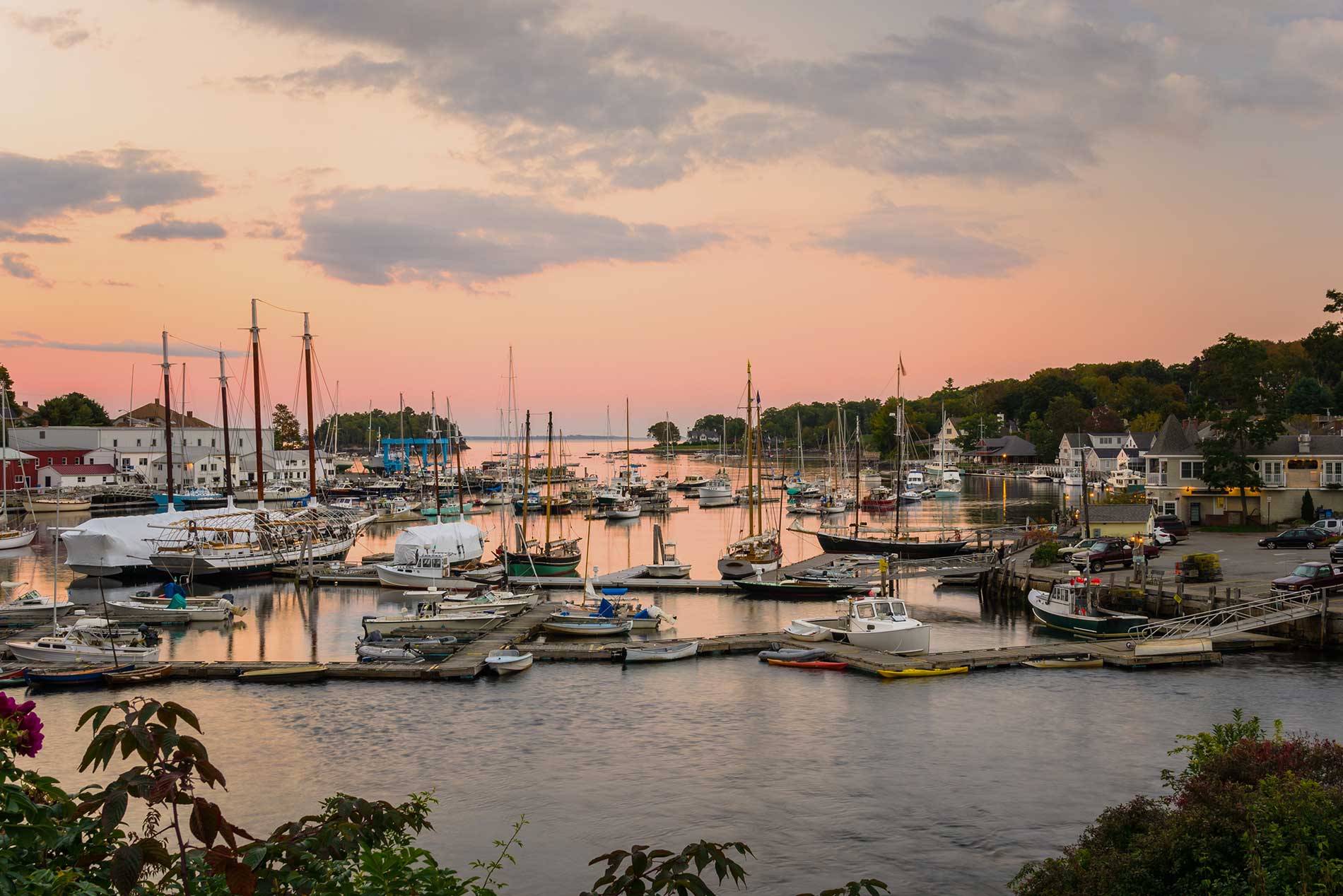 In an effort to set a laundromat apart from the standard self-service coin laundry, the Camden ME laundromat offers a range of services to further convenience the customer.
These can include wash/dry, dry cleaning, and most provide vending services. The modern laundromat is meant to make the experience pleasant instead of the drudgery that most people find it to be in the home environment.
Laundromat
The idea of having a laundromat is to have the proper setup with equipment that caters to a vast audience or perhaps targets merely one group depending on your preference. A crowd of college students will come in on the weekend with small loads looking for standard washers to get their laundry done for the week.
In the same span, a family will come in with massive loads collected from several hectic days attempting to get it done quickly in as few machines as possible, looking for the large capacity washers. Usually, a service will provide a majority of standard machines with one or two large capacities to meet both needs. When customers stay on top of their usage, the system can work where everyone can take advantage of the machines they need when they need them.
Wash and dry
With some people's hectic schedule, household chores, including laundry, often get put on the back burner until it grows out of control. That can mean taking a few days to complete it with your home washer or going to the laundromat for a large capacity one-off load.
Plenty of standard machines are available if larger ones are in use, and dryers for quickly completing the task. The priority is using laundry etiquette if you have a tremendous amount and removing the loads as they finish so someone else can benefit from the machines. Plus, keeping the baskets free for other users.
Dry cleaning
The laundromat offers dry cleaning, which is essentially cleaning the material without the use of water. Certain fabrics, luxe clothing, uniforms, or suits need dry cleaning to avoid damage.
FAQs
Why is it called a laundromat?
Many people use the terms "laundrymat" and "laundromat" interchangeably, quite simply because they misspell the correct version of the word. The services have been in business for roughly "80 years" with the initial reference of washaterias. As the machines evolved, the terms "laundry" and "automat" combined to create the word "laundromat." An automat describes a restaurant where food and beverages are available in vending machines.
Even today, people will refer to the services in varied terms, including "launderette, "laundry mat," and "wash and dry." (https://www.happynest.com/blog/which-is-correct-laundry-mat-or-laundromat-)
Do laundromat machines wash and dry?
The self-service coin laundry provides washing and drying machines. You can complete as many loads as you need in one session.
If you have massive amounts, the priority is to use laundry etiquette by ensuring you take your loads out as soon as they finish and ensuring there are plenty of baskets for everyone before you use more than one. (https://dengarden.com/cleaning/How-to-Wash-and-Dry-Clothes-at-a-Laundromat)
What exactly is dry cleaning?
Dry cleaning is a wash of unique fabrics without using water. The harshness of a washing machine and dryer would otherwise damage these materials.
The dry-cleaning solvent cleanses the surface but doesn't intend to penetrate the fabric as water does. It prevents shrinkage and stretching of garments preserving their appearance and shape. (https://www.thespruce.com/what-is-dry-cleaning-2145885/)
Final Thought
Doing laundry at home is a time-intensive, laborious task that many people don't have free time to take care of, considering their hectic schedules. Most individuals today look for the most convenient, time-saving options to accomplish what is deemed the worst household chore.
Fortunately, everyone has the ability to take their loads to the convenient Camden ME laundromat where convenience and ease are the focus. The laundromat offers vast laundry services to suit students' needs, professional business attire, and families with massive loads.
The varied equipment offers settings and features you won't find on your home equipment capable of treating your items gently albeit removing tough stains, dirt, and grime.
Plus, the unique fabrics and delicate materials that need special care will be dry cleaned to avoid damage keeping them in pristine condition.
No one has to take an entire weekend waiting for loads of laundry to come out of the wash and cycle through the dryer one at a time in their home machine. The laundromat has become a favored option for getting the job done in a one-off process with less stress and in much less time.
Save yourself some hassle, give yourself back your free time, and get your laundry done not only rapidly but looking better than you could ever get in a home machine.